November Events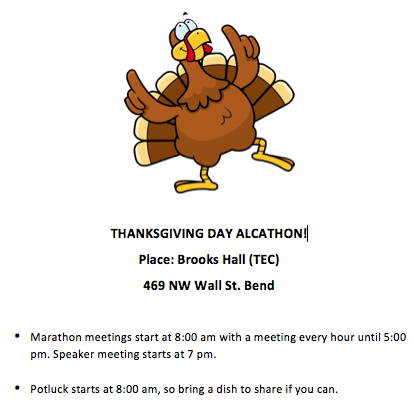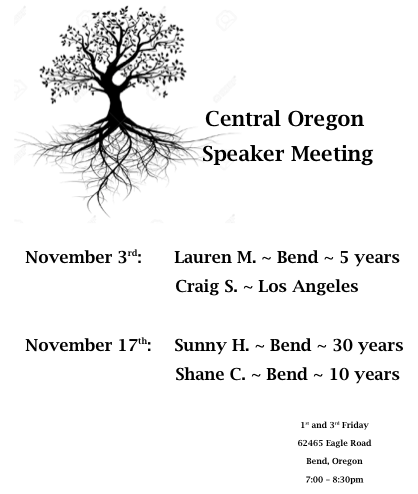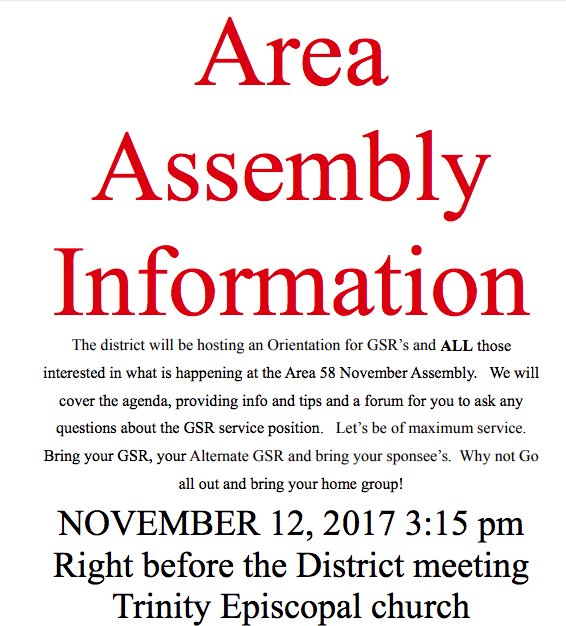 Service Positions Available
Intergroup Service Positions
The following Intergroup positions will be for available for 2018. Elections will be held at the December meeting.
Chair, Vice Chair, Treasurer, Secretary, Newsletter, Website, Newsletter, Hotline, & 2 Advisory Board positions
District 5 Service Positions
Public Information (PI) Chair (2 year)
Grapevine Chair (Interim/1 year remaining on current term)
There is a two year sobriety requirement for these positions and they are appointed by the DCM. If you are interested in one of these fantastic service positions please visit the District 5 Website for job descriptions in the Guidelines here: http://www.district5aa.org/gsr-resources/, then contact Brad L. District 5 DCM at: dcm@district5aa.org or (541) 419-9678 for further details.