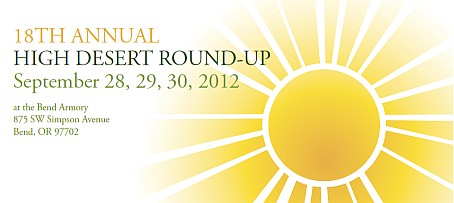 The 18th Annual High Desert Round-Up — at the Bend Armory
September 28, 29 & 30.
Speakers ~ Meetings ~ Panels ~ Fellowship-Fun

HDRU SPEAKERS
Speakers Recordings Available for Download:
These are large MP3 files — 15MB to 20MB each, and it's best to download them first rather than to play them "live".
Depending on your computer/device/browser, "right-click" (or similar) on each link below and "save target as…" or "save link as…", etc. to download.
1_HDR2012_Vivian_M.mp3
2_HDR2012_Luis_R.mp3
3_HDR2012_Charlie_H.mp3
4_HDR2012_Dave_G.mp3